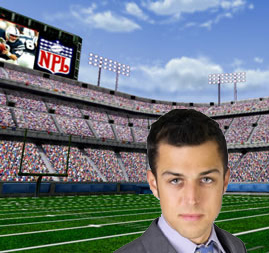 Hi Everybody and thanks for stopping by! I am here to tell you that older doesn't mean better folks. What matters is winning and winning consistently. I am not here to give you a bunch of stories about how I come up with my information…I am not here to sell you anything…I am here to let you determine what I already know…that I can do the homework that you don't have time to do.When you deal with me, you are not only dealing with someone that has successfully beat the sports market for over 10 years, but you are also dealing someone that has played at a high level…way beyond high school. In other words, I have been in the locker room, the practice field(s), etc.Therefore, I know what to look for to determine when we have a genuine advantage based on what matters most…matchups! I have relationships with the sports reporters in various cities that cover the teams that play there.
In other words, we are not just looking at stats…we are able to create an edge based on scouting not handicapping!
Keep in mind…I am not about getting paid one time…I am all about establishing long term mutually profitable relationships…the kind of relationships that are profitable not just week after week, but year after year!